Official Box Lacrosse with dedicated Director and curriculum
As members of USBOXLA, we are one of New England's only opportunity to play REAL box lacrosse.
"I believe that box lacrosse gives young people many more opportunities to excel in our game.  If I had my choice, I would have every player under the age of twelve play box lacrosse exclusively or at least a majority of the time.  The number of touches of the ball and the ability to develop better stick skills in a game of box lacrosse, far surpasses what happens to young people on a 110 x 60 yard field.  Learning how to pass and catch in traffic, understanding how to shoot, and developing a sense of physicality are all positive traits developed by the box game." – Bill Tierney, Head Men's Lacrosse Coach, University of Denver
"Every kid should play box lacrosse." – John Desko, Head Men's Lacrosse Coach, Syracuse University
"Being a part of the finesse and physicality of box lacrosse has been a great experience for me. I feel that I have learned and improved as an overall lacrosse player. Learning to adapt in tight space while reading defenders and offensive players has been the biggest improvement in my game." – Paul Rabil, Co-Founder PLL
Session take place Sundays (November-March)

Included in HS Penguins Membership

Access for Youth players (5th-8th grade)

1-2 tournaments regional and national
Dedicated Coaches & Curriculum

Full Box Equipment (Bicep pads, rib guard, box helmet)

Opportunity to transfer skill set to field lacrosse
Summer 2023 session Details
Cost

Included in Membership for 2025-2032 Penguins

Dates/Times

Sundays, late November through mid March 

9AM-2PM (60-90 minute sessions)

Location

Canton Sports Plex (5 Carver Circle, Canton, MA)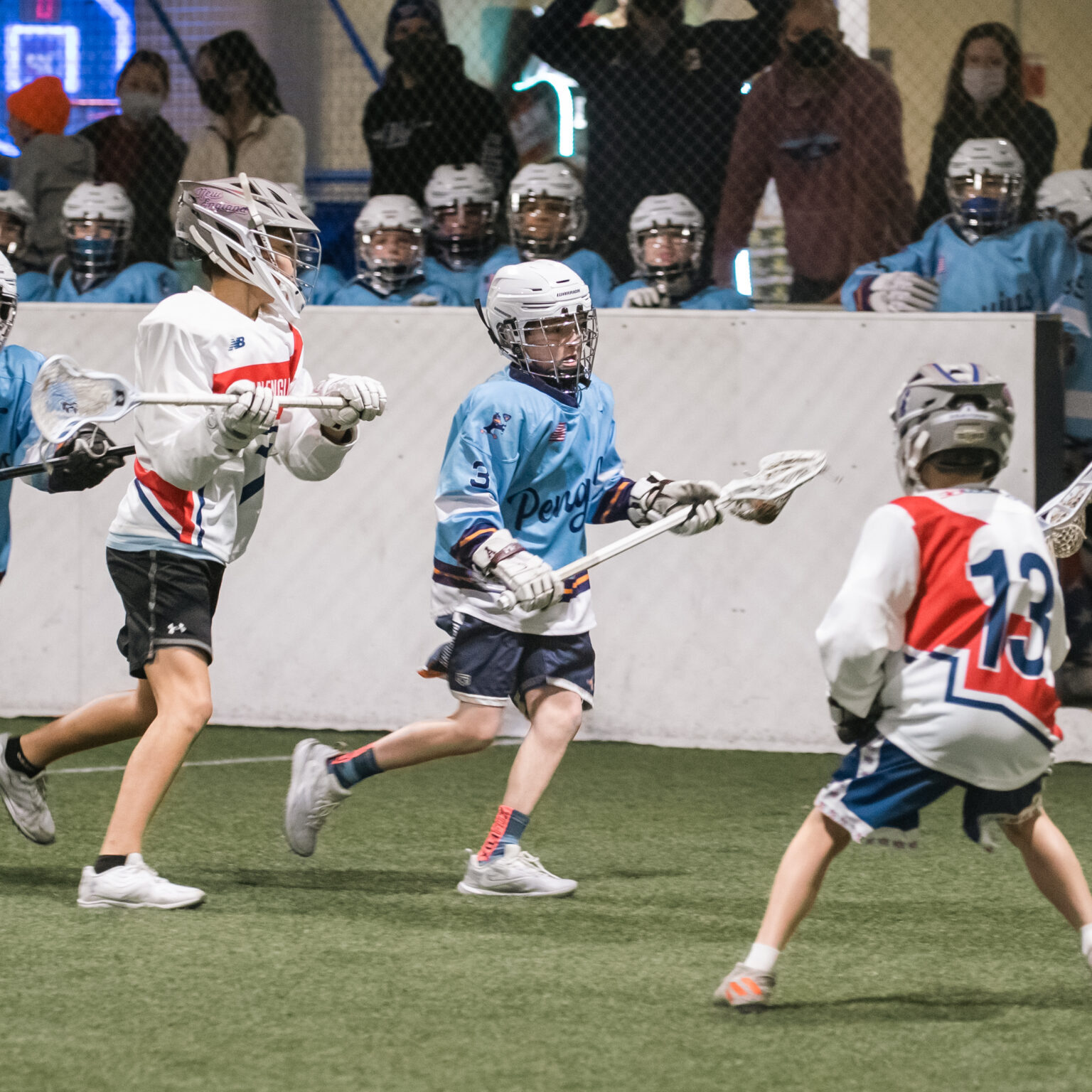 Program Focus
Each Sunday players will be exposed to box lacrosse curriculum designed to elevate players skill sets in small spaces.
The sport of box lacrosse is fast paced, physical and fun! All players will have the opportunity to play offense and defense.
---
Most NCAA players have box lacrosse experience before entering college and some have only played box lacrosse.
---
Designed to give players an advantage when they transition back to field lacrosse, box lacrosse develops high IQ and stick skills.
Tentative 2023-2024 Program Dates
Sunday, November 19th
Sundays, December 3rd, 10th, 17th
Sundays, January 7th, 14th, 21st, 28th
Sundays, February 4th, 11th, 25th
Sundays, March 3rd, 10th